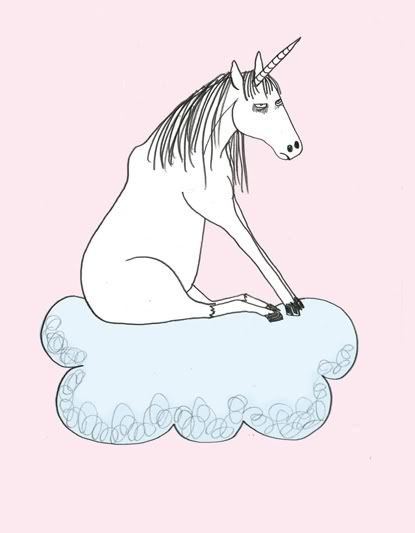 I liked my pms unicorn sketch so much that I have decided to turn it into a print and maybe a postcard, what do you think?
I thought that it might need a pun and have a really stupid one as my sense of humour is a bit strange, but now looking at it I think it might just be nice the way it it.
Either way, it truly reflects my mood today on this stormy, grey, rainy Monday.