Monday, 21 April 2014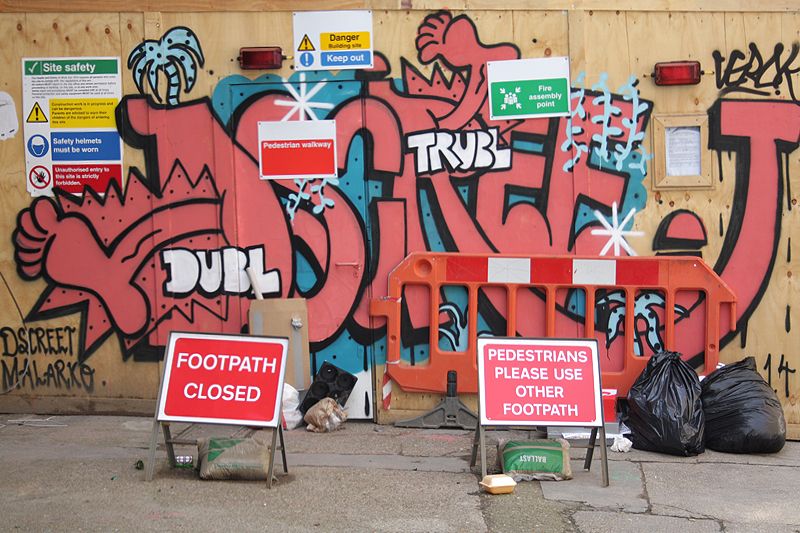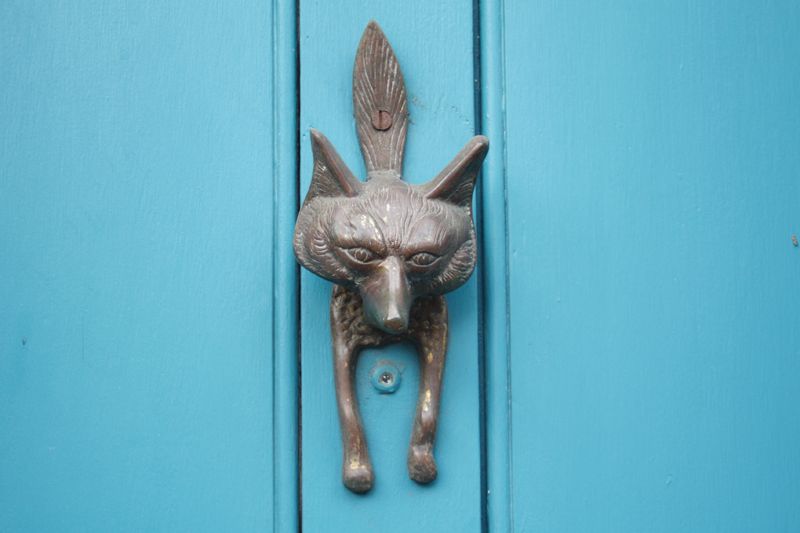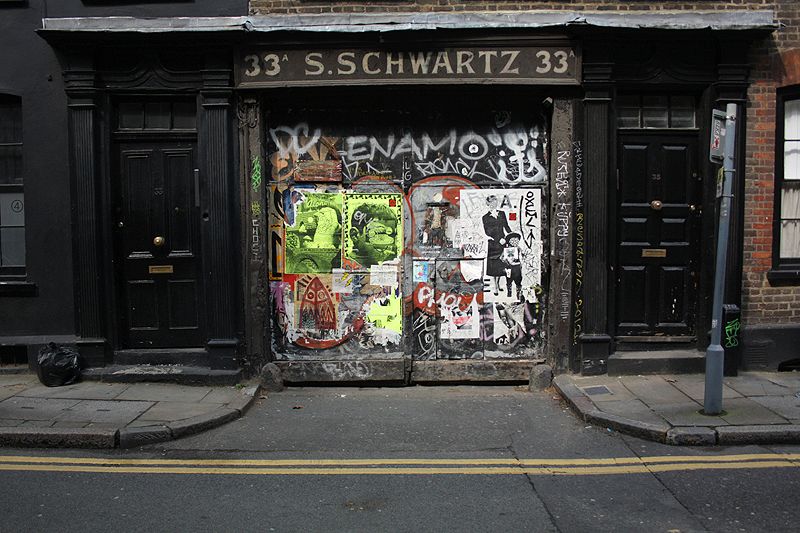 I haven't had time to be out and about with my camera for a while but today I had absolutely no plans and wanted to try and get some photos from my constantly changing east London. I love this area, it has community, great communications, lot's of galleries, cafe's, bars, cinemas, great international restaurants, night clubs, markets, quirky design shops, lido's and great parks - everything you need. The area is getting trendier and trendier per second and I think most have heard about "hipster Shoreditch" by now but I am not bothered about hipsters - I am more worried about foreign investors and bankers who basically are the only ones who can afford buying apartments and houses in London these days, if they continue pushing up the prices and buying everything, how arty will London be then when all artists and people on a lower income are forced to leave? I am not sure how long this area will look like this, where families from Bangladesh use to have restaurants Starbucks and other big commercial brands are popping up instead and buildings are transforming every week and I wonder how long I can afford to stay, but for now I am here and feel very spoiled and lucky to live in such a vibrant area. It definitely inspires me. And when it all has turned into a West London shopping mall I will have my photos to remind me of how inspiring and cool east London once used to be before the rich took over ;)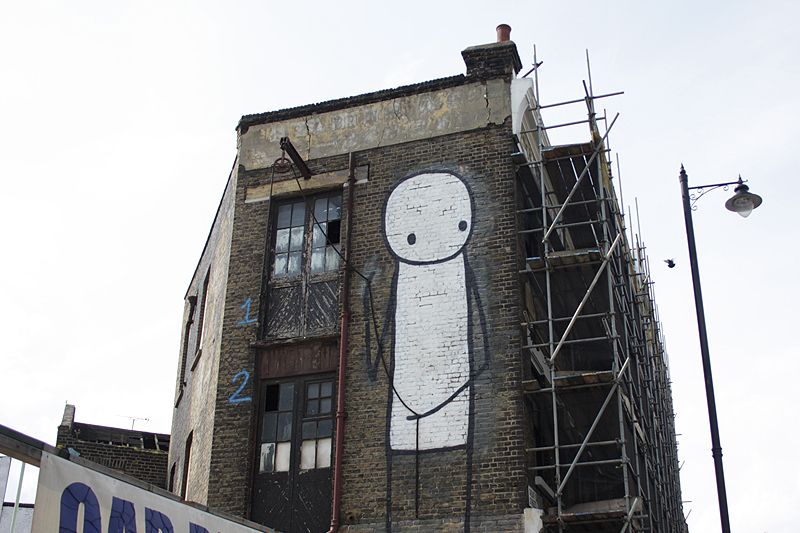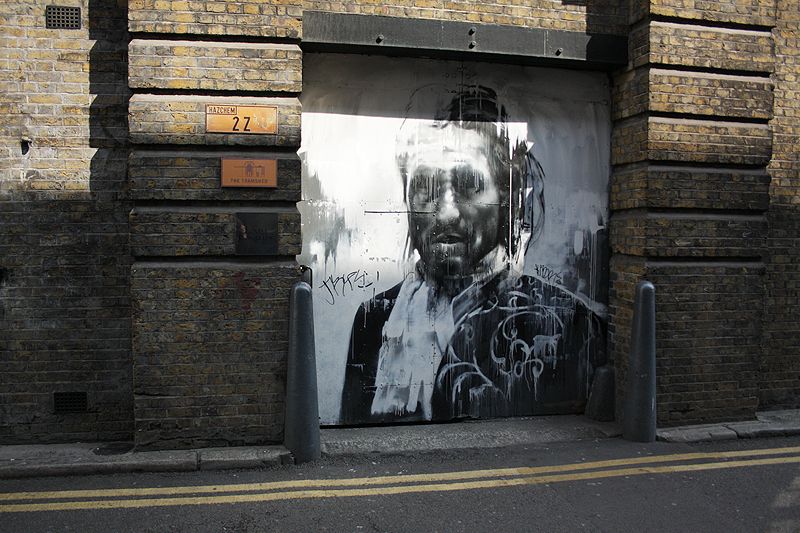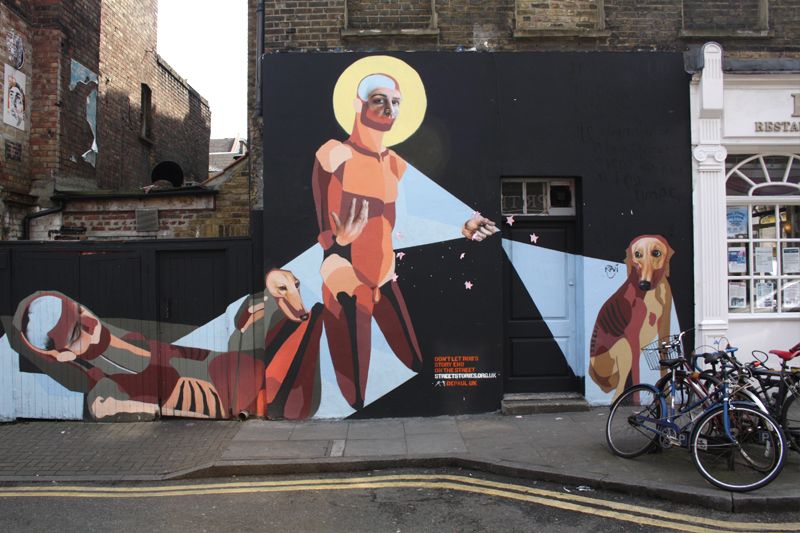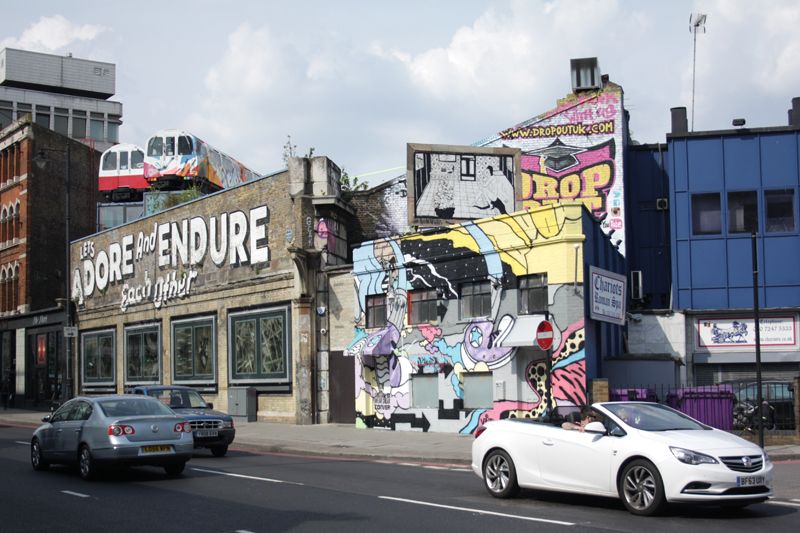 PS See those underground carriages on the roof in the last photo? They have been converted into artist studios, quite a nice idea I think. The first photo is from Victoria Park and the rest from Shoreditch.
Wednesday, 2 April 2014
Yes, I have a special offer this month - get a Animal Kingdom Bear T-shirt for £22 (ordinary price is £30), 100% organic fair trade cotton, available in size L & M, whoop whoop!
What to do?
Click here :)