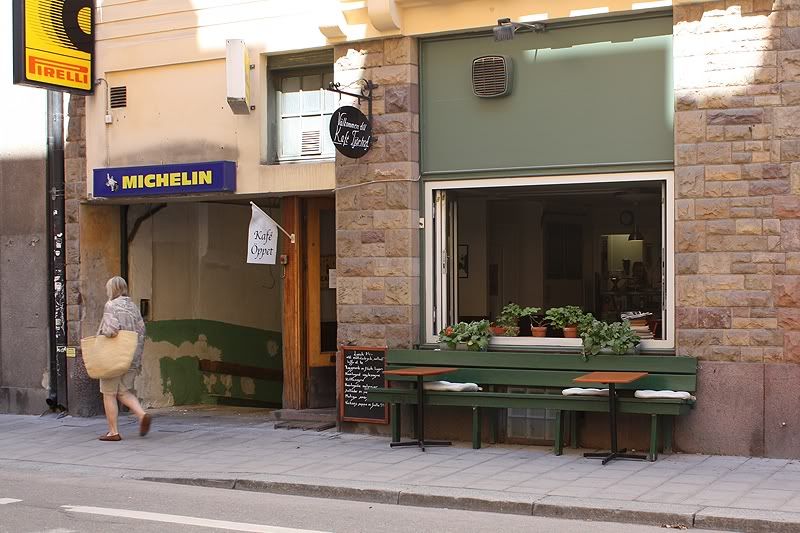 I was wondering why there was red pieces of fabric hanging out of so many windows on Södermalm, apparently there are plans to take down one of the very old areas and build some new modern stuff. I totally agree, fuck of and leave the old buildings alone!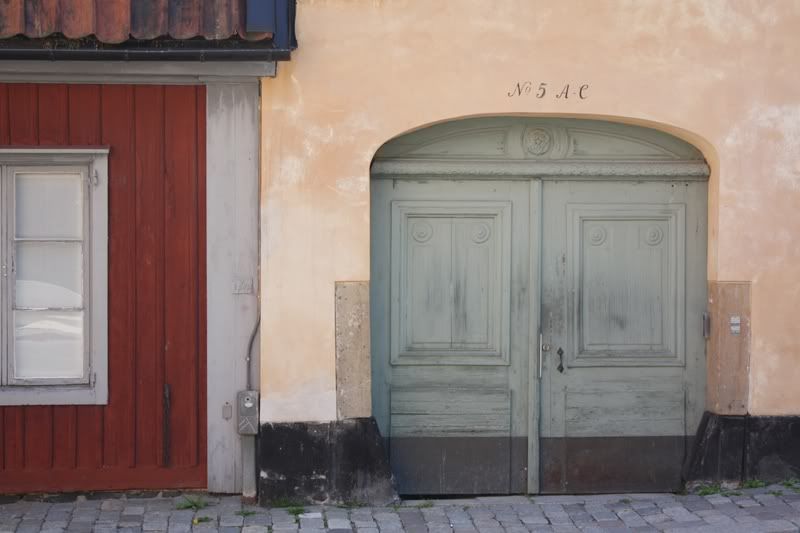 Here are some pics from my short visit to Stockholm, my old home town. Stockholm has an archipelago with hundreds if not even thousands of islands that you can visit and is surrounded by lot's of lakes and forests, no need for asthma spray in this town but if you want to enjoy a few pints I have to warn you, alcohol is very expensive in Sweden and instead of socialising by meeting up in Pub's like we do here in London, people go for a "fika", which means something like a short coffee break, and there are lot's and lot's of coffee places in Stockholm. It is a great summer town surrounded by water, when I lived there and took the underground to work I could sit on the train and watch people diving from the cliffs into the ocean. Winters are a bit different...

I unfortunately have to say that I always get annoyed with the people though, they are unbelievably rude and elbow and push you in the underground, does not let you get off the train before they try to squeeze on, point you in the wrong direction if you ask for it and if you hold the door for an elderly man with a large shopping trolley, a kid and a dog he looks at you as if you are an idiot and says "Here in the big town we have buttons that opens doors". Fuckers. If you speak loud American or English, they will be very nice though as they love to get the chance to speak some English and feel continental but if you look like a "svenne" like me - you get elbowed and sometimes even walked straight into. But the town is beautiful never less. If you plan to go to Stockholm during the Christmas sales though, riot gear is recommended.

These pictures are from the Old Town, Södermalm and Koppla sjön. I have to confess that it does not feel that great to be back in a grey and rainy London, I start to realise that in this city there is just constant autumn - but at least people are very nice ;)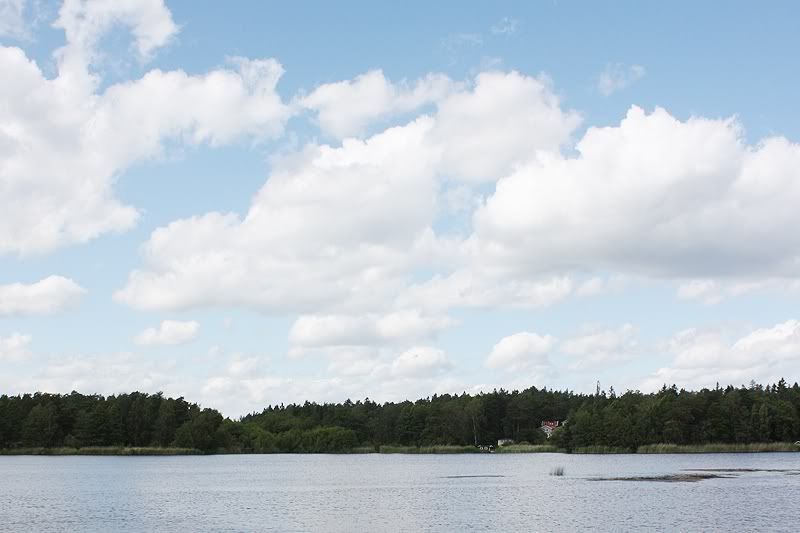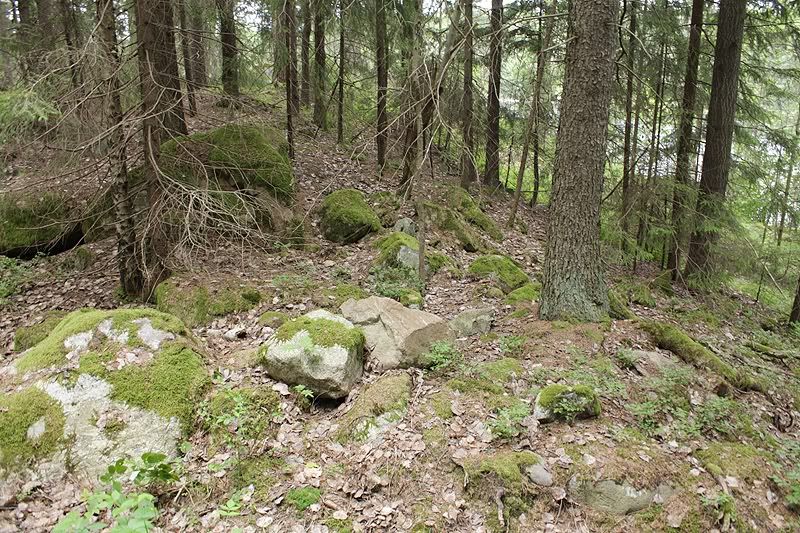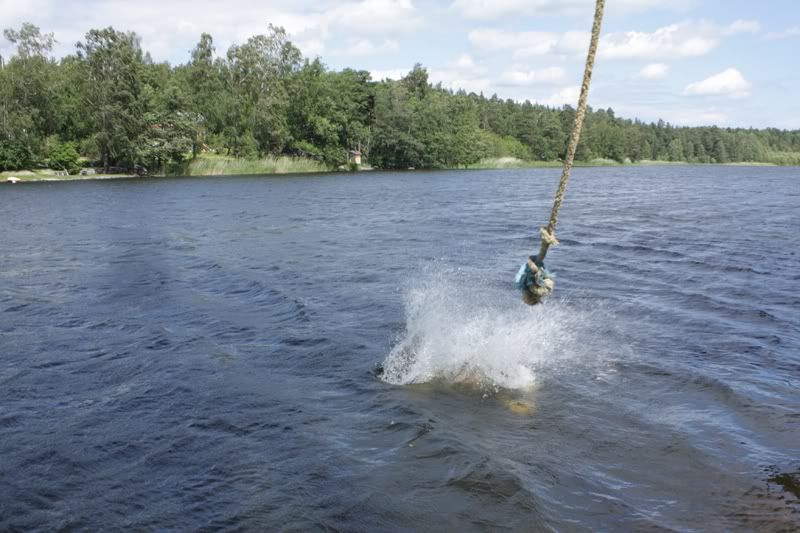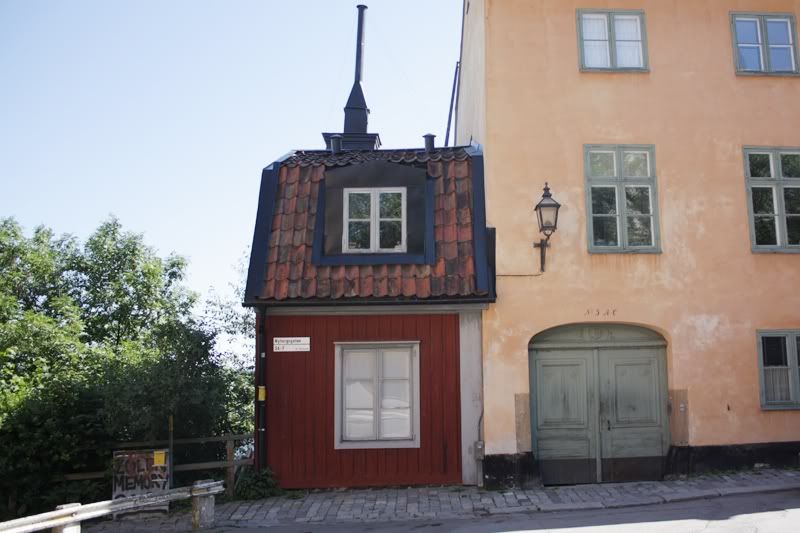 PS. Is this the world's smallest house?
...and this is me looking awfully smug in an elevator, I hate being photographed so I always pull weird faces, the passport police often laugh at my passport as I have never, ever in my entire life managed to feel comfortable in front of a camera - I prefer to stay behind.
I had a great holiday but now it's time to get back to work. I have a pile here waiting to be dealt with so I should get started. Hope you all are having a great summer (if anyone's even reading this?).
PS. While I was gone a short interview with me was posted on the blog
Almost Real
.