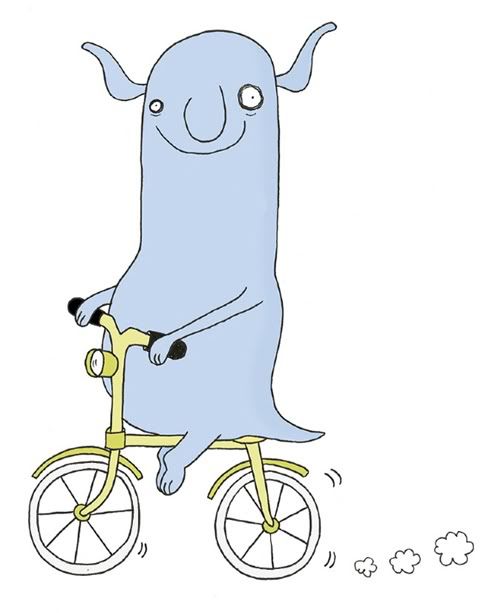 I love doodling, here's a happy little guy on his bike.
I am at home sick - yes, still! I just had a cold and did get better and then BAM, next week - chest infection.
I just realised how many times I have blogged about that I am ill…a bit scary. I have asthma so a normal cold often gives me a chest infection (my neighbours love me and my all night long coughing).
But it makes me think though, how often I am ill here in London.
I was lucky enough to get two holidays this year, a few days in Paris and a week in Spain - and I did not need to use my asthma spray once. So I basically know that living in London is making me ill and the fact they planted like 20 new trees in town is not going to cut it so I know it will not change and that if I want to be healthier I will have to move.
Hmm…not sure where to go though so I will stick with a few chest infections now and then until I have figured it out ;)
Time for tea.