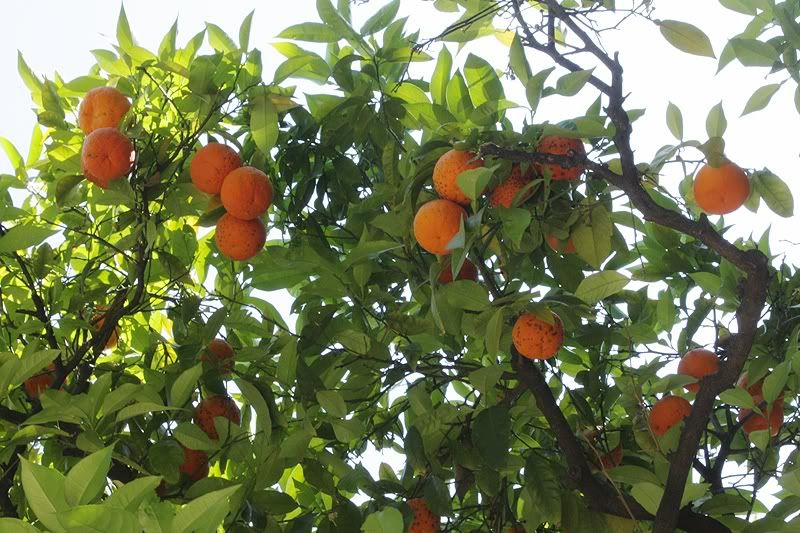 I am back in London after a few days holiday in Catalonia in the north of Spain and I have to confess, I am not very happy about being back in a grey London, I miss the sun and the heat, the ocean, the luxury villa that I lived in with private pool, the amazing food and the fresh air but enough nagging... I started off with two days in Barcelona, it was my first time in the city and I have only heard good things about it and I have to completely agree, Barcelona is great, what a beautiful city.
It's not just that Barcelona is a city with a lot of character, filled with old buildings and alleyways that has a beach and a nice sunny climate, there is also much less stress then London. One of the things I really liked was that there was much less visual and sound stress, what do I mean with that? I mean that the city was quieter and cleaner, for an example, traffic lights does not make sounds and a lot of shops and restaurants did not play annoying shit music on max and there was much less advertising which generally made the city feel so much cleaner and calmer. I have never even thought about it before but I think our brains unconsciously
pick up on all the visuals and sounds around us even if we think we don't, and London is packed with sounds and advertising, it was very nice to get a detox.
Another great thing about Barcelona was that the city shared my love for trees, I have never been to a city that is so green and has so much trees. I did not have to use my asthma spray at all since i left UK, which is quite scary, here in London I have to use it twice a day.
I am quite tired so I am not sure that I make any sense so enough writing, but here are some images from my Barcelona trip, I will try and make more sense tomorrow when I continue to Costa Brava.


I could probably spend a week in Barcelona and just photograph balconies, my camera is broken though, something has happened with the focus so unfortunately I could not get everything that I wanted photographed and as well as I wanted but I am glad that I managed to get some images at all, the one above is my favourite. And here is Barcelona beach;