There's only a few days left to Christmas and I am really looking forward to going to Sweden for a few days and spend some time with family and friends, but most of all I miss my sisters super cute kids. I don't get a lot of time to hang out with them as I live in London so I hope to get plenty of lego and snow fight time with them. Now, to get in the right Christmas mood, how about a little give away?
I am giving away a I Love My Bike T-shirt in size M and a Hello Tiger pocket-mirror in blue as a little thank you to my blog followers, so if you are following my blog and would like to win these items, then please leave your name in the comment box and I will use the Random Number generator to pick a winner when I am back from Stockholm in the beginning of January.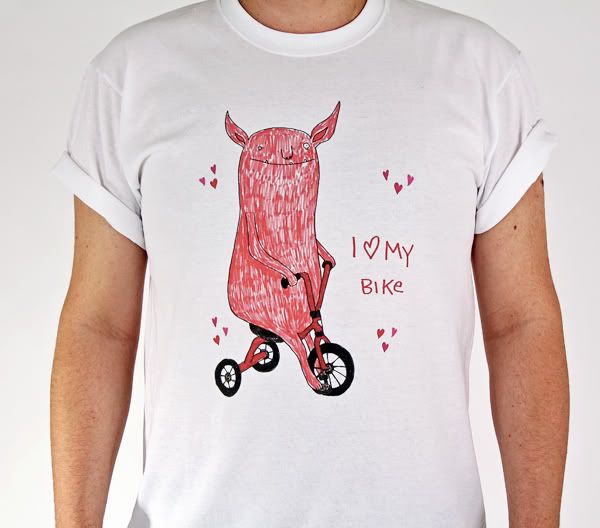 I Love My Bike T-shirt for Men in size M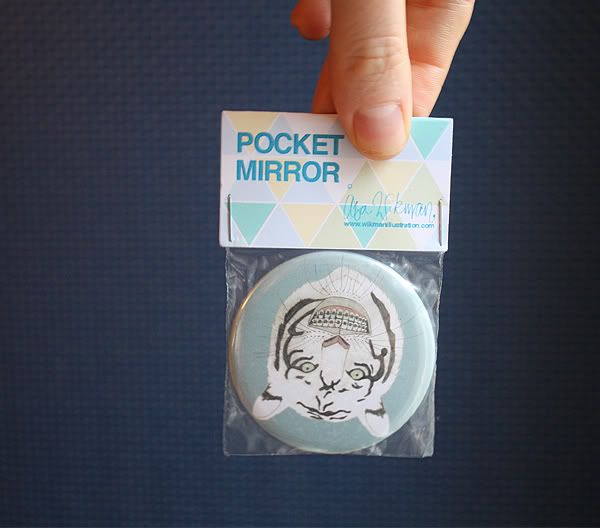 Blue Hello Tiger pocket mirror,

perfect size for your hand bag or pocket.
Thanks for 2011 and I wish you all a Merry Christmas!