I am back from Paris with a bag filled with smelly French cheese and swollen feet after being blown away at Paris Design Week and falling in love with the city's boulevards. I have been working at the International Design fair Maison together with a British designer that I work part-time for that was exhibiting at the expo. It was any design interested persons Mecca; 9 massive halls with home accessories, textiles, bedding, furniture, lighting, stationary, ceramics, you name it - it was all there.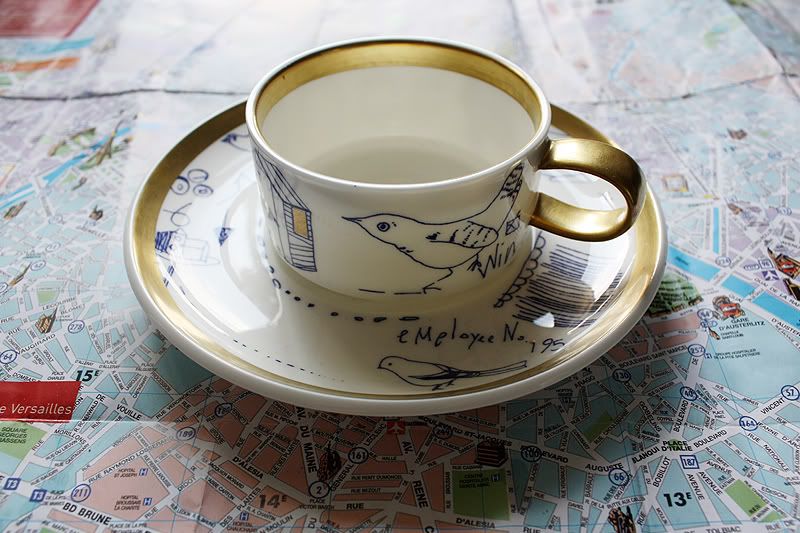 After drooling over
Flux Stoke-on-trent's porcelain
for a week my boss gave me this lovely little espresso cup from their collection called Zoo, designed by Rebecca Hogg. I also met the lovely
Donna Wilson
and saw some of her new creations and was very close to bringing home
Big Ted
, but someone else got him before me. I did not bring my camera as it is very big and I was afraid of loosing it, but I harassed one of my colleagues on a daily basis as she had one, so I might have some pics to show you soon.
Now it's time for tea and the to-do-list. And some amazing French brie.